4 Great LCD Car Stereos – Shortcuts To Value Entertainment!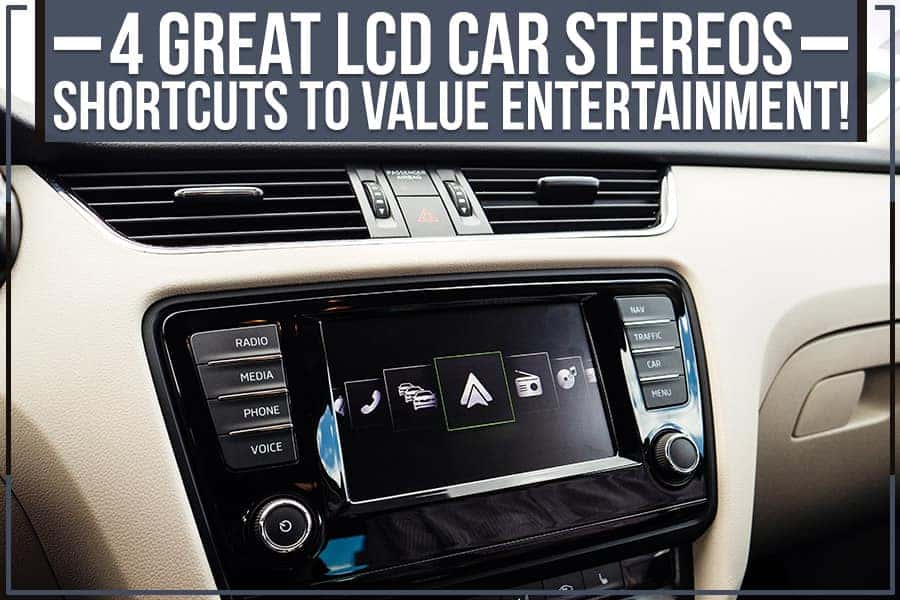 There are many different options to choose from when it comes to car stereo panels. You can go with something basic that just plays music or invest in a high-end system with all the bells and whistles.
If you're searching for accessories that will add value to your new car, you should consider an LCD stereo panel. These panels come with various features, including touch screens and Bluetooth capabilities, that will make your driving experience much more enjoyable.
In this blog post, Eastern Shore Hyundai will take a closer look at some of the best LCD stereo panels today.
1. Podofo Double Din Car Stereo
Whether you're looking for a large 7″ TFT HD digital multi-color display or easy and smooth Bluetooth connectivity, the Podofo Double Din Car Stereo has you covered. This stereo panel is perfect for anyone who wants a high-end car audio experience with tablet and speaker compatibility without breaking the bank.
The rearview camera input and parking guidelines make this unit the perfect choice for anyone who wants to stay safe on the road, and the intuitive touchscreen makes it easy to use even if you're not a tech expert.
2. BOSS Audio Systems BCPA9685RC
The tech-savvy music lover in your life will love the BOSS Audio Systems BCPA968RC. This top-of-the-line car stereo panel comes complete with a built-in amplifier for premium sound quality, an AM/FM radio, and a CD player. It also has a USB port and SD card slot for added media compatibility and comes with a touch and voice command option.
During your drive on the open road, talk to Siri and have her read your text messages and reply for you. Furthermore, Android Auto allows you to stay up-to-date on traffic, weather, and appointments without ever taking your hands off the wheel.
3. Car and Driver INTELLIDASH
What's one thing that really matters when you purchase a new stereo? The installation processes! The last thing you want is to have a car full of wires that looks like a mess. With IntelliDASH, you don't have to worry about that. This stereo is a snap to install with its plug-and-play design.
You may connect your iPhone, iPad, or Android device to the Intellidash Carplay and Andriod Auto Receiver and use it to control navigation, messaging, phone calls, music, SiriusXM, and more WIRELESSLY. If you want to give your tech-savvy friends a show, the IntelliDASH is perfect for that, too.
4. Sony XAV-AX5000
Modern, sleek, and sophisticated. That's how you'll feel when driving your car with the Sony XAV-AX5000 installed. This stereo is sure to make a statement with a 7″ large screen and 500 cd/m2 brightness. The XAV-AX5000 also has built-in Bluetooth and supports USB playback.
With its convenient touch controls, you'll be able to look around the world and control everything from a 6.95″ touchscreen, bring up maps, sort playlists, and make phone calls—all with just a simple touch.
Conclusion:
If you're in the market for a new car or even just thinking about it, you must check our inventory of new and used vehicles. At Eastern Shore Hyundai, serving Creola, AL. You can order auto parts and accessories; just fill out our form with the details of your car. We will contact you with the quote for the parts and the installation.