iClick-N-Buy in Daphne, Alabama, Close to Mobile and Fairhope
Shopping can be easy & fun, all from the comfort of your home!
Follow these easy steps to get you started! If you haven't already, watch the video for complete details.
Once you have found the perfect match, look no further! Select the option that is right for you to get started: Buy From Home or Explore Payments
Follow the prompted steps to secure your new dream ride!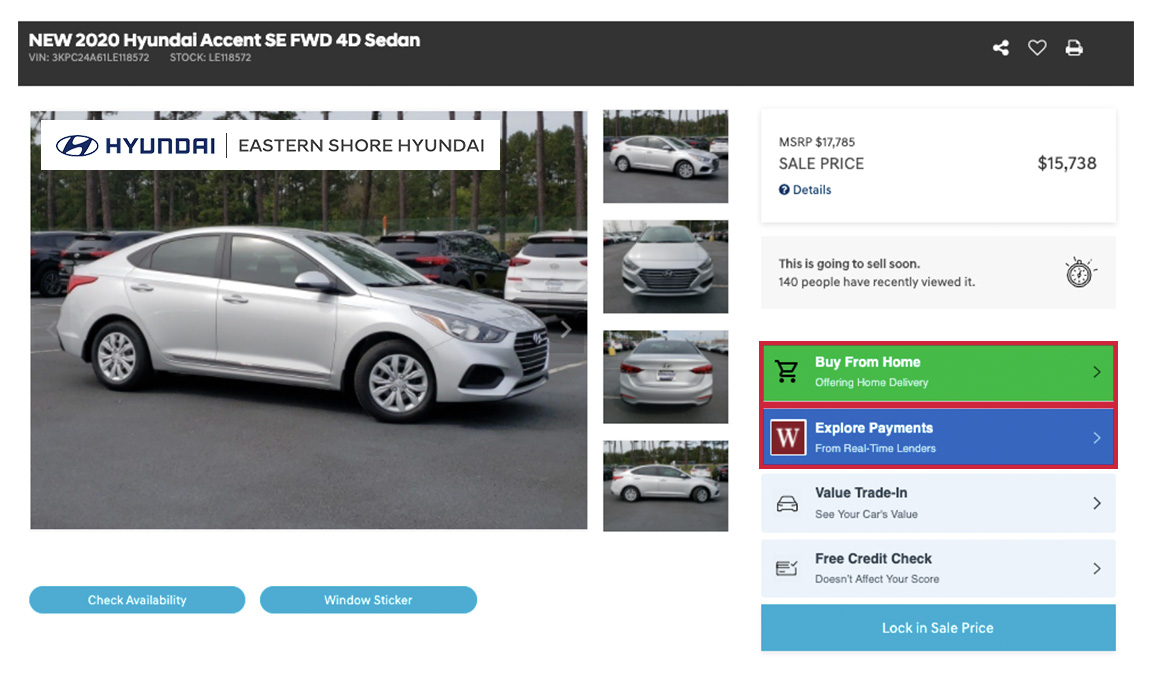 Car shopping should be fun, easy & convenient! We at Eastern Shore Hyundai are doing our best to make that your reality, so please feel free to reach out with any questions along the way, or simply give us a call! We are eager to serve you!