Road Trip Safety – Avoiding The 5 Deadly Sins!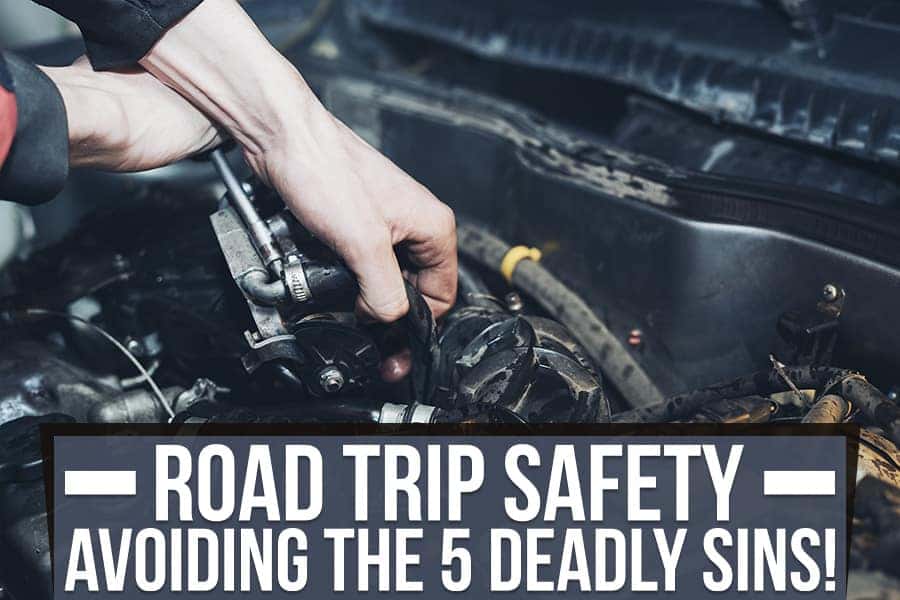 Are you planning on taking a road trip soon? Whether your trip is just a weekend getaway or a cross-country voyage, there are a few things you should steer clear of if you want to make the most of your time behind the wheel.
Eastern Shore Hyundai, serving Satsuma, AL, brings you five deadly sins one must never commit before taking their car on a road trip. Committing these seven deadly sins will likely ruin your road trip and leave you wishing you'd never left home.
So please continue reading to find out what they are and how to avoid them.
Deadly Sin #1:
Failing to Plan Your Route:
The first deadly sin is failing to plan your route. Trying to wing it and see where the road takes you sounds like an adventure, but it's a recipe for disaster. You will end up wasting time driving in circles, but you'll also end up racking up a lot of unnecessary mileage (and expenses).
So before you begin your road trip, take some time to map out your route and plan your stops.
Deadly Sin #2:
Failing to Pack Adequately:
The second deadly sin is inadequate packing. This one is particularly dangerous if you're embarking on a long road trip. Don't just throw a few things in a bag and hit the road – you'll regret it when you're stuck in the middle of nowhere with no change of clothes or essential toiletries. Before taking flight, take inventory of what you'll need for the trip and pack accordingly.
Deadly Sin #3:
Failing to Perform Vehicle Maintenance:
The third deadly sin is failing to maintain your vehicle properly. This one is critical – if you don't keep up with routine maintenance, you could end up stranded on the road with a broken-down car.
So, before you hit the road, make sure you've had your car serviced and that all fluid levels are topped off. You should also check your tires to see if they need to be replaced or inflated. By taking care of your car before a road trip, you can avoid costly repairs or breakdowns and have a much more enjoyable trip.
Deadly Sin #4:
Failing to Check the Weather:
The fourth deadly sin is failing to check the weather forecast before hitting the road. If you're driving in bad weather, you could find yourself in a dangerous situation. So, check the local forecast and plan your route accordingly. You should also consider changing your plans if the weather is particularly bad.
Deadly Sin # 5:
Failing to Stock on Vehicle Repair Necessities:
The fifth deadly sin is failing to stock up on vehicle repair necessities. If you're going on an extended road journey, it's good to bring along some basic tools and supplies in case you have car trouble. This equipment could include jumper cables, a spare tire, and a first-aid kit.
Conclusion:
Before you take your car on that long-awaited road trip, avoid committing any of these deadly sins. By taking care of your car and scheduling regular car service appointments at Eastern Shore Hyundai, you can relax knowing that your vehicle is in good hands.
Check out our selection of Hyundai vehicles here at Eastern Shore Hyundai. We certainly have something for everyone and would love to help get you set up with the perfect vehicle for your next adventure.
Have fun and safe travels!