Splashing Service In Summerdale: 10 Essentials For Your Car Cleaning Kit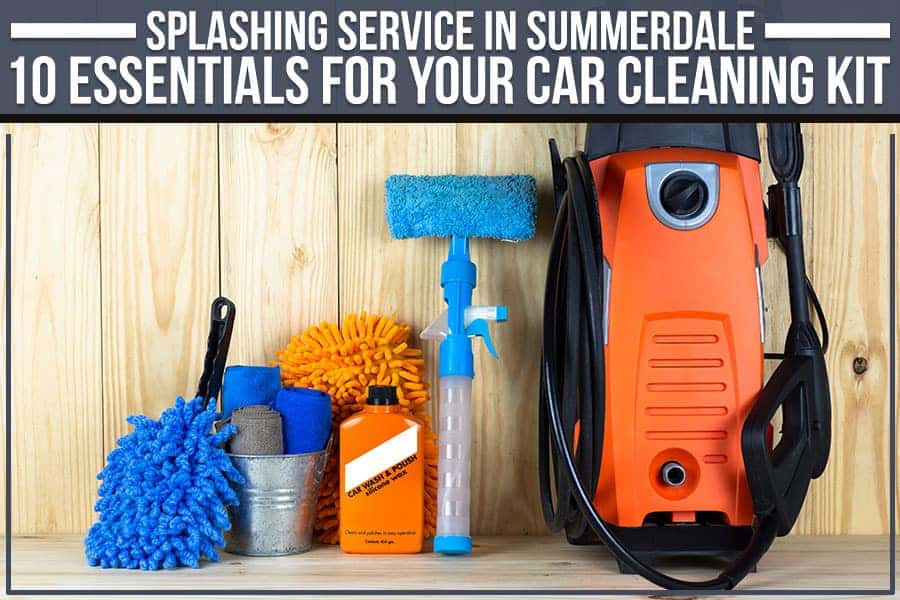 Some drivers dread cleaning their cars. It's a hassle, and it seems to take forever. But it doesn't have to be that way! With a few essential items and expert insights from Eastern Shore Hyundai, you can have your car clean in no time.
This blog post will uncover 10 essentials for your car cleaning kit. Stay tuned for tips on keeping your car clean for the summer!
No. 1: Bucket
Not one, but two! You will need one bucket for sudsy water and one for rinsing your washing mitt. These items you can find around your house – make sure they are clean!
No. 2: Grit Guard
Some buckets come with these built-in, but you might have to buy and fit one in for others. A grit guard is a plastic grid that sits at the bottom of your bucket.
It helps prevent dirt and grit from being re-deposited onto your car as you wash it. This will help to avoid those pesky scratches!
No. 3: Car Shampoo
Yes, there is such a thing. The regular household shampoo will strip away the wax on your car, so using a product made specifically for vehicles is vital. You can find this at your local auto store.
No. 4: Hose Nozzle
Are you struggling to rinse your car off with a garden hose? A hose nozzle will help to make the process much easier (and less frustrating). You can find one at your local hardware store.
No. 5: Washing Mitt
If you've never seen one, a washing mitt is a giant, soft glove that you wear while washing your car. The mitt helps protect your hands from the elements, and it also helps to avoid scratches on your car's paint. You can find a washing mitt at your local auto store.
No. 6: Wheel and Rim Brush
This tool will take your cleaning game to the next level. A wheel and rim brush will help you clean those hard-to-reach places on your car's wheels and rims. You can find one at your local auto store.
No. 7: Tire Shine
Need we explain this one? Tire shine is an essential part of any car cleaning kit. Wind back the clock by making your car's tires look brand new. It also helps guard against premature tire aging.
No. 8: Car Wax
This item might also come with your car shampoo, but if not, you can find it at your local auto store. Car wax is crucial because it helps to protect your car's paint from the elements. Not only that, but you'll love the extra shine it gives your vehicle.
No. 9: Microfiber Towels
Do you worry about scratching your car's paint when cleaning it? Microfiber towels are here to help. These soft towels are perfect for gently wiping away dirt and grime without damaging your car's surface.
No. 10: Car Dash Duster
You could buy a specially made one or grab your feather duster from the house. Just make sure it's clean before using it on your car! The last thing you want is to add more dust to your dashboard.
Conclusion
Recognize any of the items on this list? Make sure to grab them the next time you're at the store. And don't forget, Eastern Shore Hyundai serves Summerdale, AL, with reliable and affordable auto solutions.