Wonder What Trim Acronyms Mean? Get The Answers!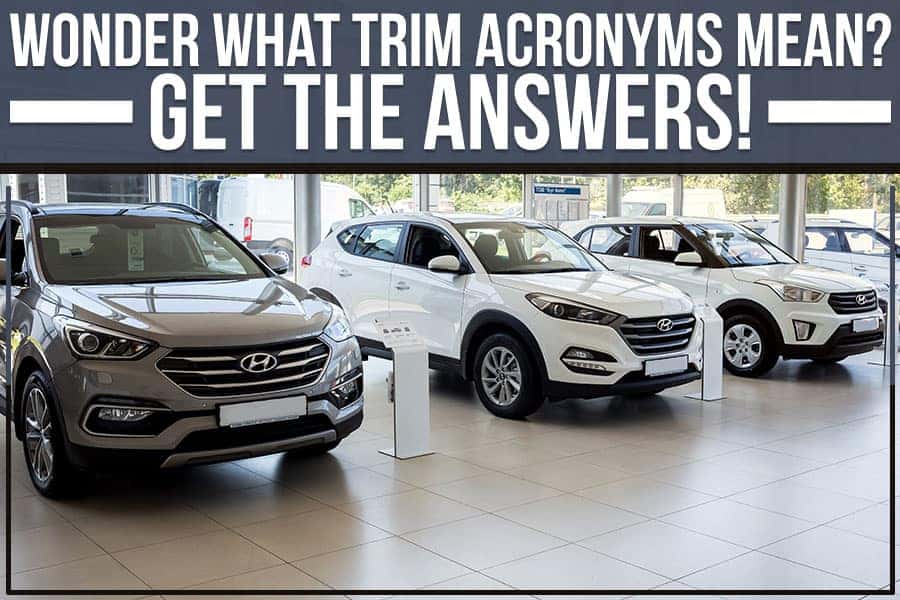 When picking out a new car, have you ever wondered what all the trim levels mean? Are they just separate versions of the same car, or is there a real difference between them? Wonder no more! We're here to simplify it for you.
In this blog post, Eastern Shore Hyundai will explain all the different trim levels and what they mean for your car. So, whether you're looking at Hyundai cars or any other make and model, read on to learn more!
Car Trims – What Are They?
A car's trim level is the specific version of that model. For example, the Hyundai Elantra comes in six different trims: SE, SEL, Value Edition, Eco, Sport, and Limited. Each trim offers a different set of features and amenities, which we'll get into later. The trim levels for a particular model will usually be named after things like "Luxury," "Sport," or "Base."
What Do Trim Levels Include?
The features and amenities included in each trim level can vary widely from model to model. However, there are some general trends that you'll see across different makes and models. For instance, lower trim levels will often have fewer features than higher ones. This makes sense, as lower trim levels are typically more affordable.
Some of the features that you might see included in different trim levels are:
Different engine options
Higher quality materials
More technology features
More safety features
Better fuel economy
As you can see, the features offered in each trim level can vary quite a bit. So, which one is right for you? It truly depends on your preferences and budget. A lower trim level will probably be a good fit if you're looking for a basic model with just the essentials. On the other hand, if you're skimming for all the bells and whistles, you'll want to go with a higher trim level.
Hyundai Elantra Trims For You to Consider
Here's a quick rundown of the different Hyundai Elantra trim levels to give you an idea of what to expect:
SE: The SE trim is the base model and includes features like remote keyless entry, Bluetooth® connectivity, and a rearview camera.
SEL: The SEL trim adds to the SE with additional features like heated front seats and an eight-inch touchscreen display.
Limited: The Limited trim is the top-of-the-line model and comes with all the bells and whistles, including leather seats, a sunroof, and a premium audio system.
As you can see, there's a Hyundai Elantra trim level for everyone. Whether you're hunting for a basic model or a fully-loaded car, you have an option. So, now that you know what all the different trim levels mean, you can make an informed decision when it comes time to purchase your next car!
Not sure which Hyundai Elantra trim level is right for you? Stop by Eastern Shore Hyundai in Saraland, AL, and we'll help you figure it out! We have a wide selection of Hyundai Elantras to choose from, so you'll find the perfect one for your needs.
And our experienced staff will be happy to answer any questions you have about the different trim levels.